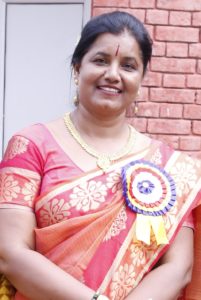 It is with great pleasure that I welcome you to our school website.
It is rightly said that "Education is a shared commitment between dedicated teachers, motivated students and enthusiastic parents with high expectations."
At Guru Teg Bahadur Public School we strive to give every student the opportunity to express themselves through a carefully planned curriculum. Each child has his own unique qualities and as educators it is our responsibility to nurture and develop every learner in their formative years.
We understand that the energy of our young students needs to be channelized and that personality enhancement and confidence building are important facts of schooling. We have always had a holistic approach for the development of students in our school.
The cooperative effort of students, parents and teachers is at the heart of the learning the outcomes they achieve.
The parents are the most strengthening power in molding the future of children. Their consistent support empowers us to do more and more. I pay my gratitude to them for their faith in us.
I am confident enough that the Guru Teg Bahadurians will make themselves strong day by day, adding a new leaf to the grandeur of the school.
Mrs. Shalan Ravindra Kasare